About the New Mexico Gunfighters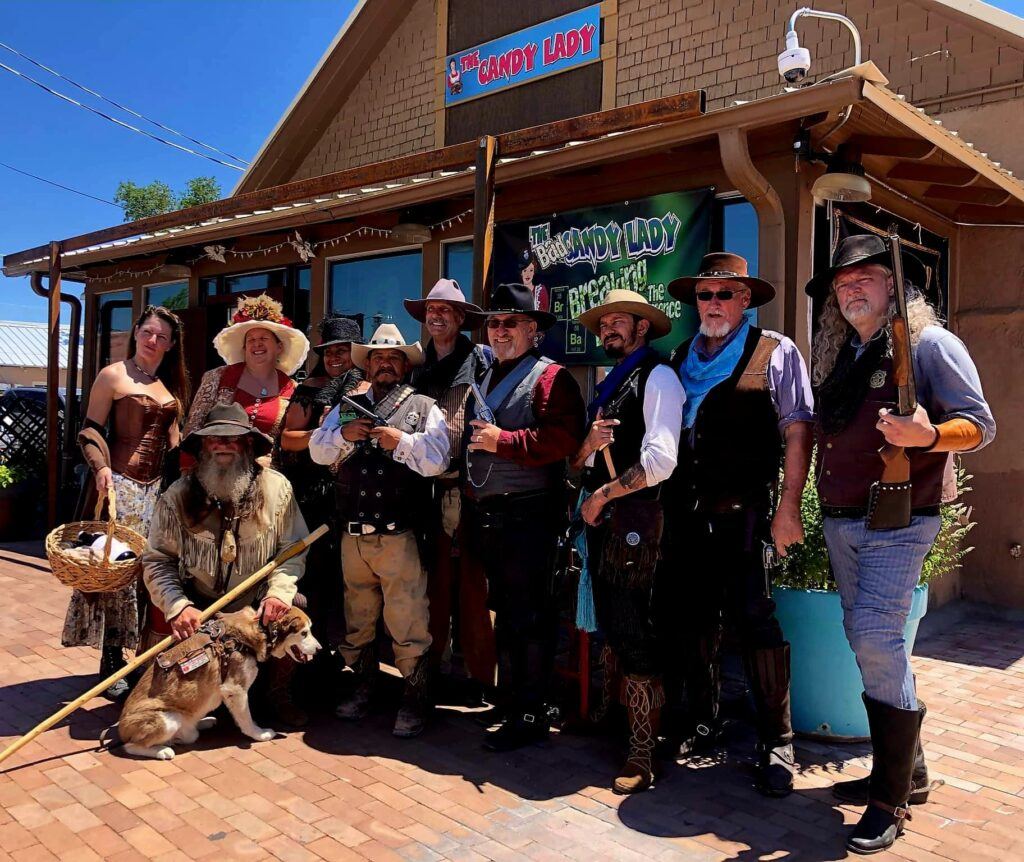 We will Die for your Enjoyment!
Offering a visually appealing step into the past, the New Mexico Gunfighters put on Gunfight Shows at The Candy Lady store and The Breaking Bad store in Old Town Albuquerque. Our ensemble of gun-slinging actors is part of an award-winning theatrical group who has been performing free public comedic Old Wild West Shows in Albuquerque, New Mexico for over 42 years since 1979. The themes range from thrilling bank robberies to dramatic shoot outs, and our comedic skits that are always family-friendly and are free to the public.