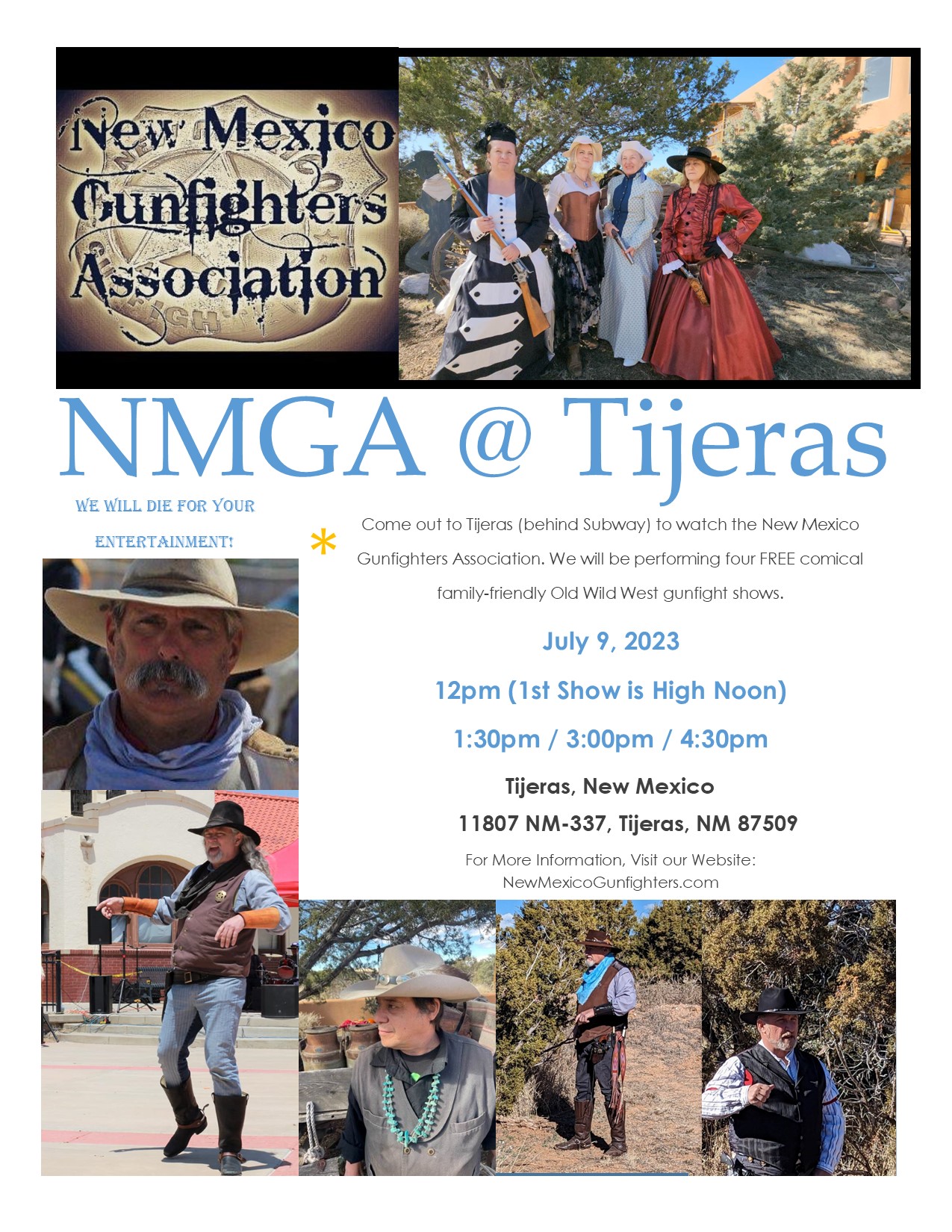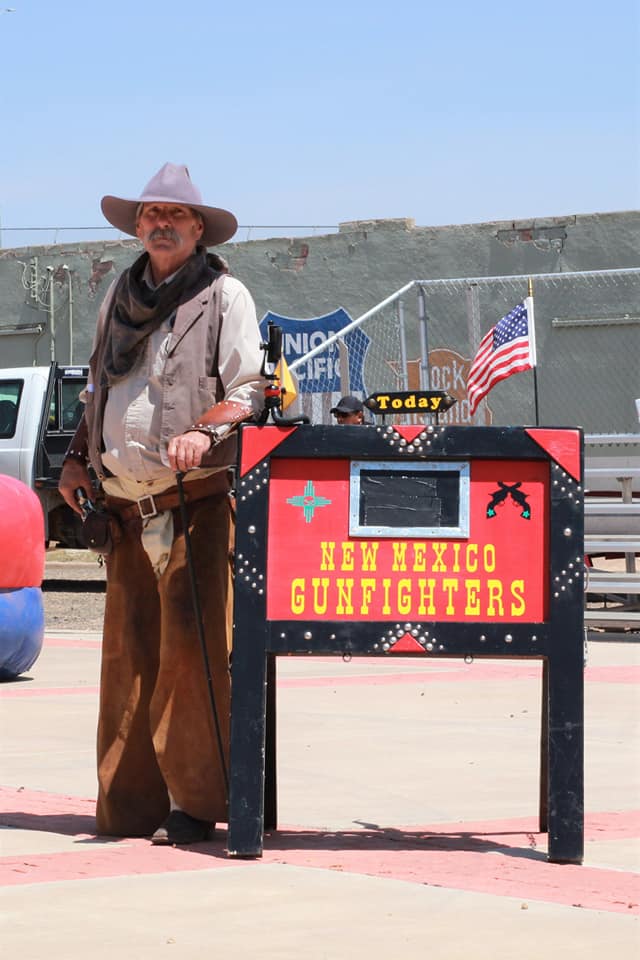 Moving to Tijeras, NM
"The New Mexico Gunfighters are moving to Tijeras, NM. Beginning this coming weekend July 9th, 2023, we will be in Tijeras. We will be performing four FREE comical family-friendly gunfight shows.  Before every show, we teach the young cowpoke of the audience important gun safety lessons that all kids need to know. Those cowpoke who correctly answer our safety questions will be deputized for the day. 
Our first show will be HIGH NOON (12pm) followed by 1:30pm, 3:00pm and 4:30pm. Four different and hysterically accurate shows at four different show times.
Come out and see where we have moved to. Click on the map to the right to see exactly where we are located.