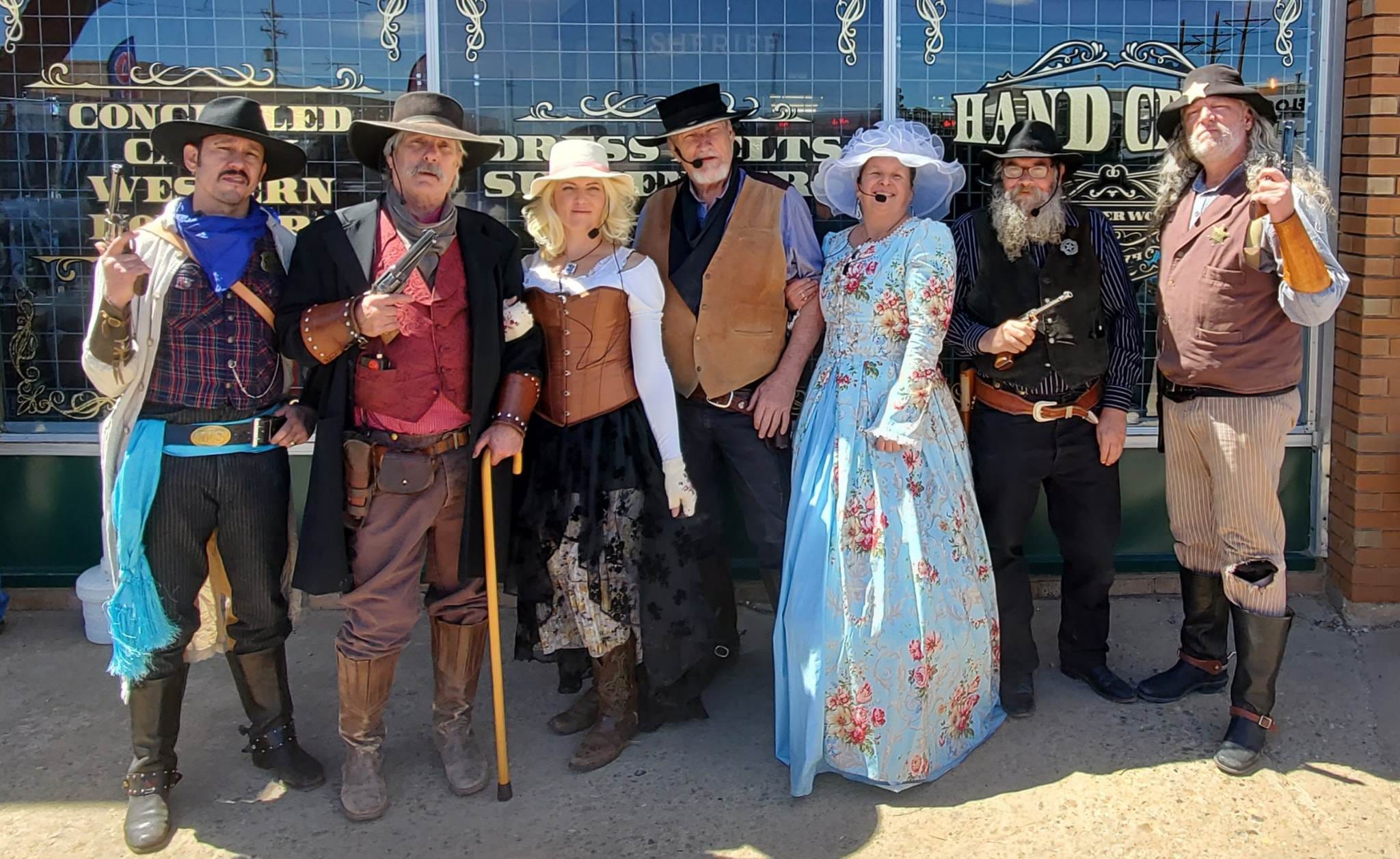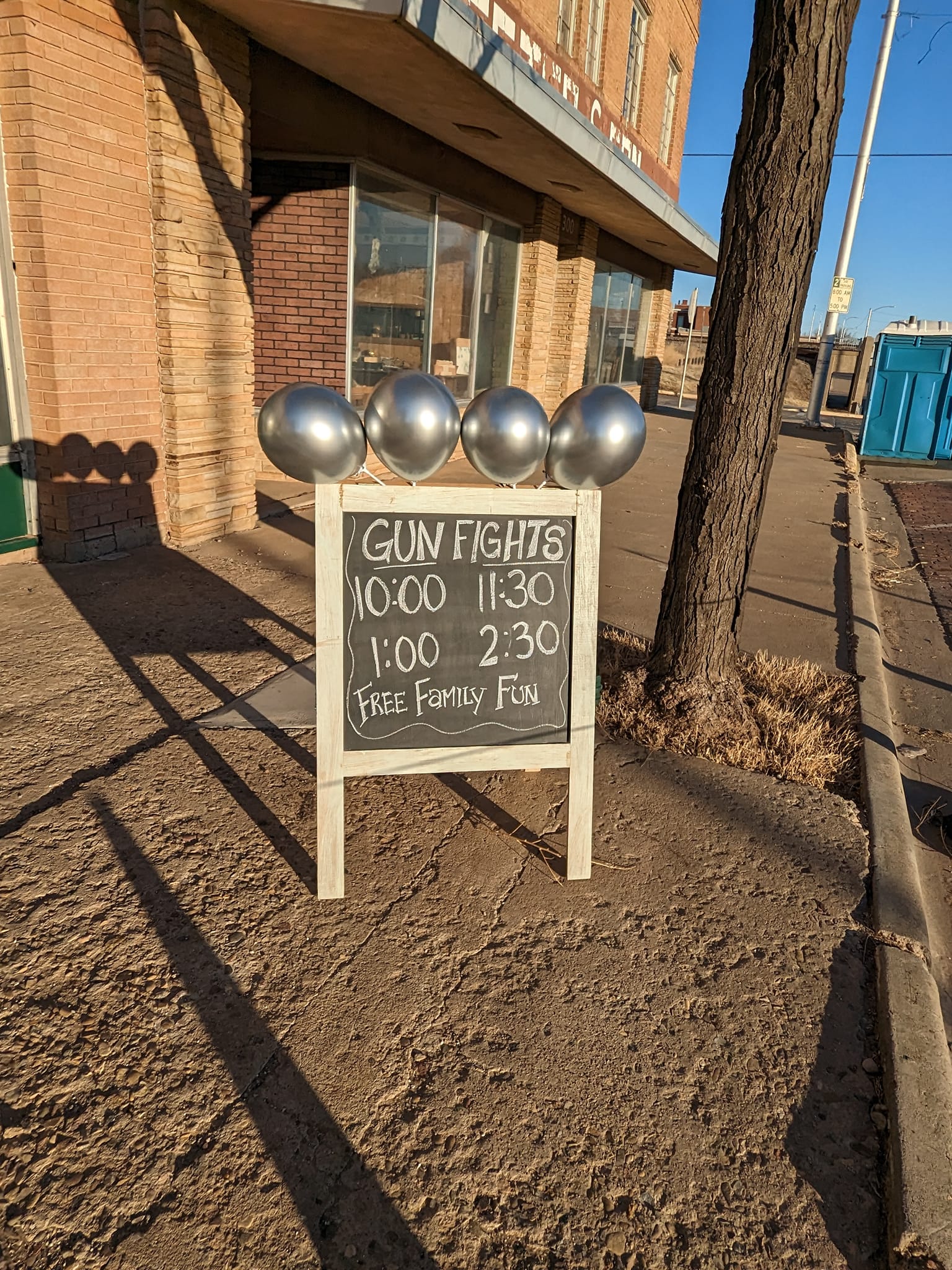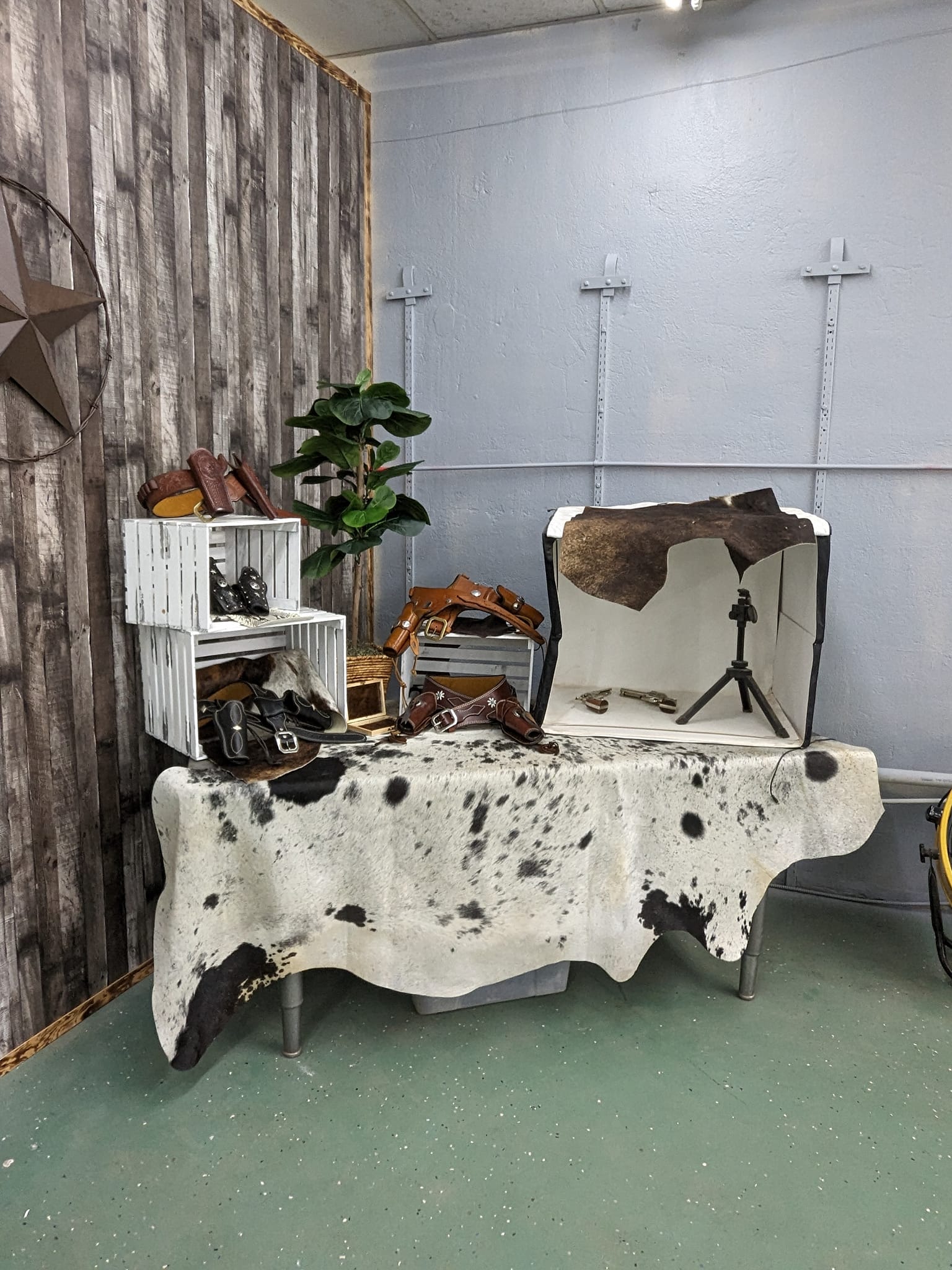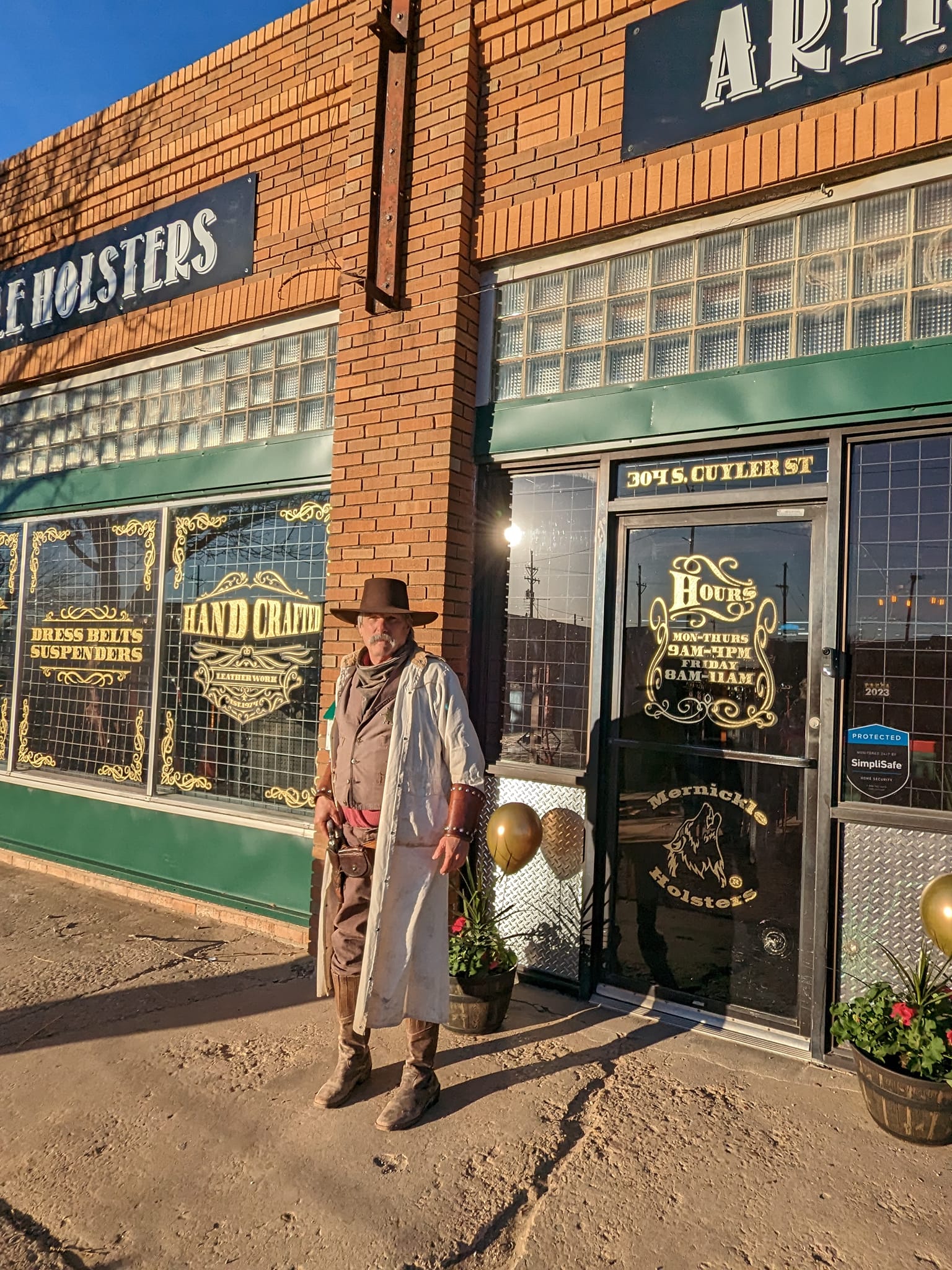 The New Mexico Gunfighters Association traveled to Pampa, Texas this past weekend to perform four Gunfight shows. We were thrilled to be a part of the Grand Opening for Mernickle Holsters & Leather Goods. We were there for the ribbon cutting at 9am and shortly afterward did our first show at 10:00am. Many of the good residents of Pampa came out to see us perform and shop the new store looking for their next leather holster. If you are in the area and need a new leather holster, be sure to check out the Mernickle Holsters located on 304 Cuyler Street in Pampa.  You can find them on Facebook. They make beautifully hand-crafted custom holsters plus other leather goods. 
The New Mexico Gunfighters were honored to be able to bring a unique flare to this event. The good people of Pampa had never seen any shows like ours and they loved everyone of our shows. It was a delight for them and a delight for us to be able to perform for them. 
If you are interested in having us ride out to your town for an upcoming event, please go to our contact page reach out to us via email.
We will gladly die for your entertainment.